Ecconova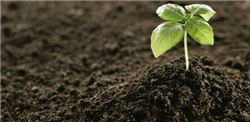 The complete plant growth fertiliser, bio-stimulator & carbon control solution.
A bio-fertiliser based on the need for organic mineral complexes in the soil.
Manufactured by building a matrix to hold minerals, organic substances and clay in bio-organic chelates.
- Acts as a sophisticated soil conditioner
- Reduces early frost effects
- Greatly reduces leaching and subsequent contamination of watercourses
- Reduces attacks by soil parasites
Eco-Nova Bio-Fertilisers contain the main building blocks for plant growth;
N (nitrogen),
P (in the form of phosphates P2O5) and
K (in the form of potash K2O).
In addition they contain trace elements including
Fe (iron),
Mg (magnesium),
Mn (manganese),
Cu (copper),
Zn (zinc),
Bo (boron),
Mo (molybdenum),
Ca (calcium) and
S (sulphur).
Eco Nova is one product that will save you time, money and most importantly your turf. We are able to inject the fertilizer directly into the root system where it
Contact
Richard 07963520734
Verdant@hotmail.co.uk
for details