Clubhouse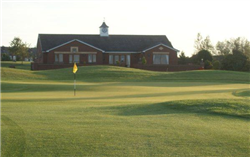 The perfect place to wind down and glory in what was, or dream about what could have been during your round. With several beers on tap and even more in bottles, a menu to fill even the biggest appetite and a warm welcome from the manager, Mrs Janet Battersby and her staff, our clubhouse has it all.

We are able to offer our facilities for small private parties, weddings, funerals, christenings and anniversaries. With up to 80 guests for sit down meals and slightly more for the more informal buffet style occasions. Call in, Phone 01942 813195 or email Janet to discuss your requirements and how we can ensure your occasion is enjoyed by all your guests.

No spikes (soft or other) allowed in the clubhouse.